beautiful soft bridal boudoir
We are in love with these getting ready bridal boudoir shots. An album of bridal boudoir photos make for a great wedding day gift from a bride to her groom.  Its the perfect gift that only she can give him.  Take a peak at the beautiful shots taken by Paul of Studio Foto for our getting ready inspiration shoot. Jewelry by Nearly Naked,  Hair and makeup by Rena Santopietro. These boudoir images are soft, elegant and sexy.
The best part is that the bride gets to pamper herself with hair and makeup the day of the shoot and gets to feel glamorous.  A present like this will leave the groom speechless. If you  are looking to surprise your love with boudoir photos keep reading for our tips.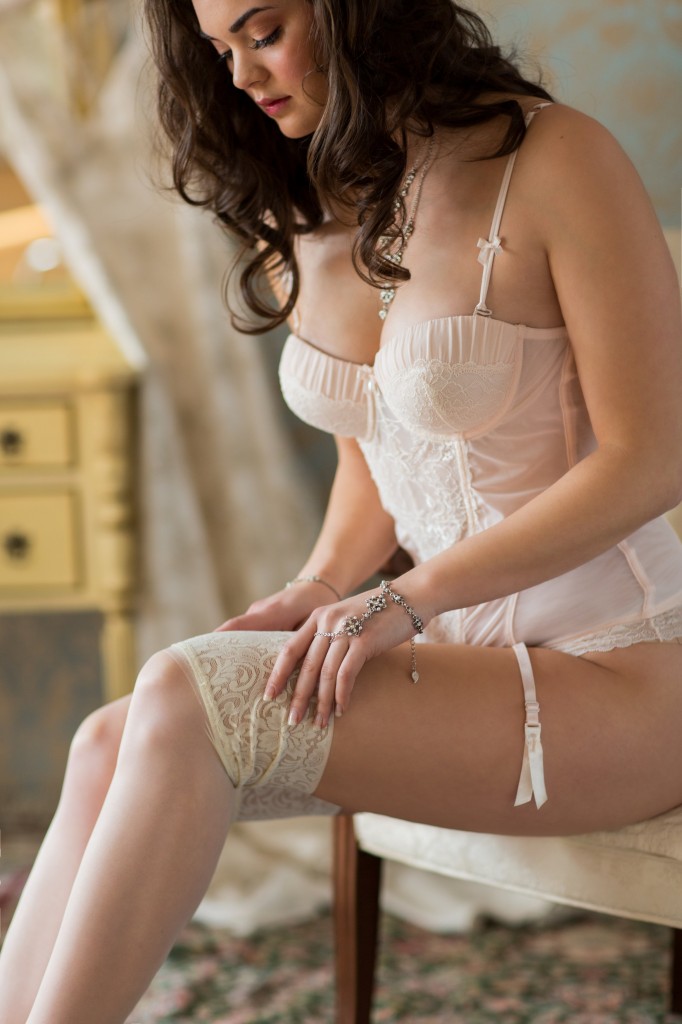 Stockings are great for getting ready illusions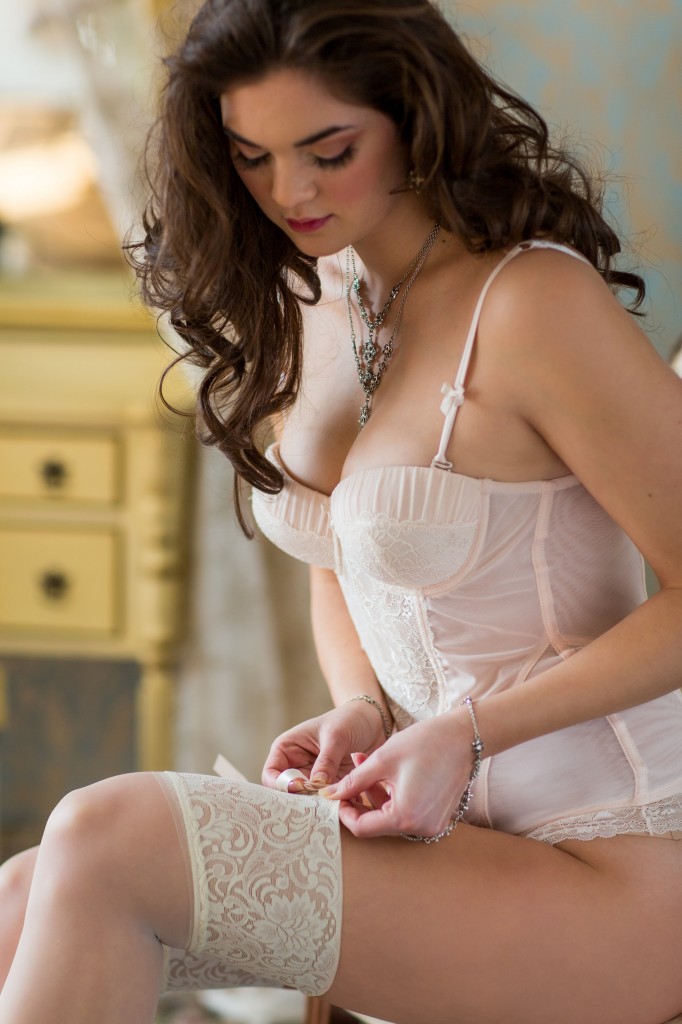 Jewelry helps accent lingerie. We love these pieces by Nearly Naked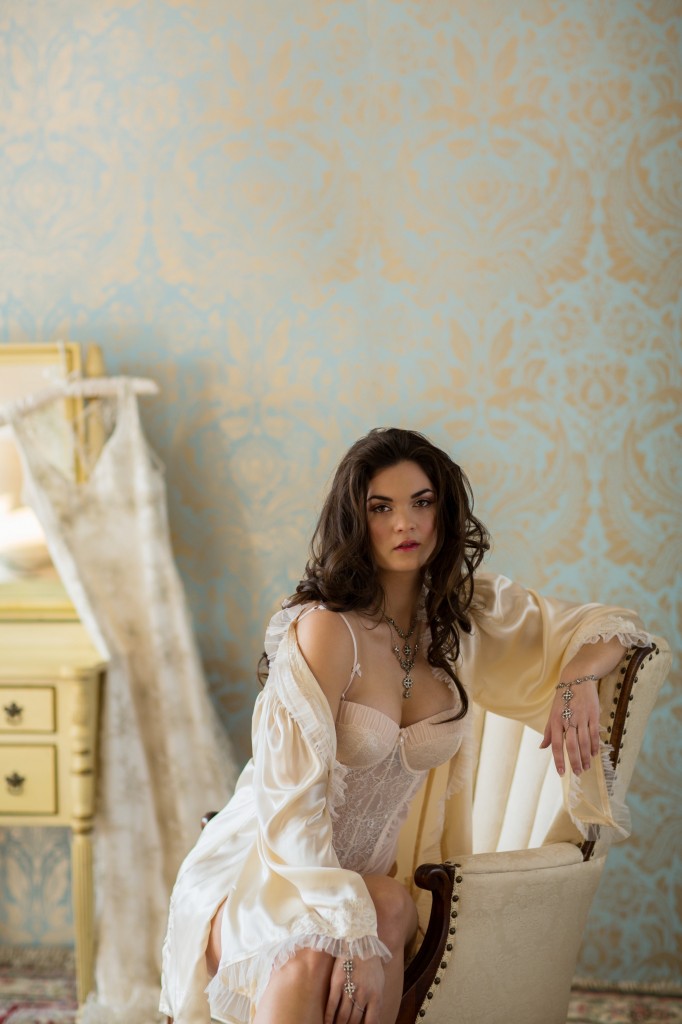 Our Exclusive Angelina Robe is soft and romantic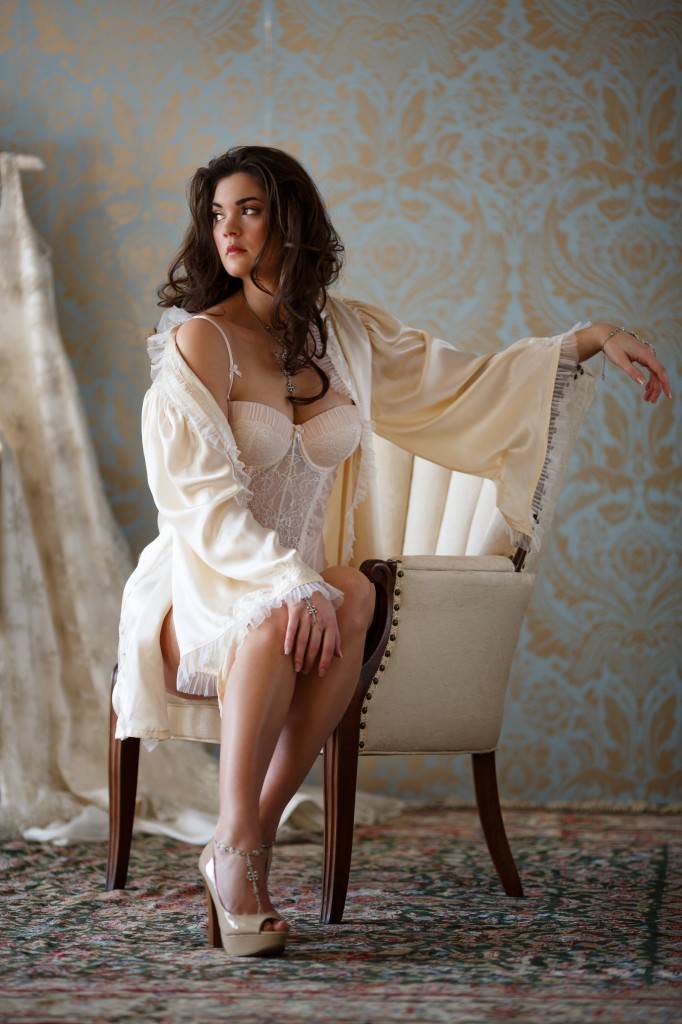 The setting of the photos enhance the romantic feeling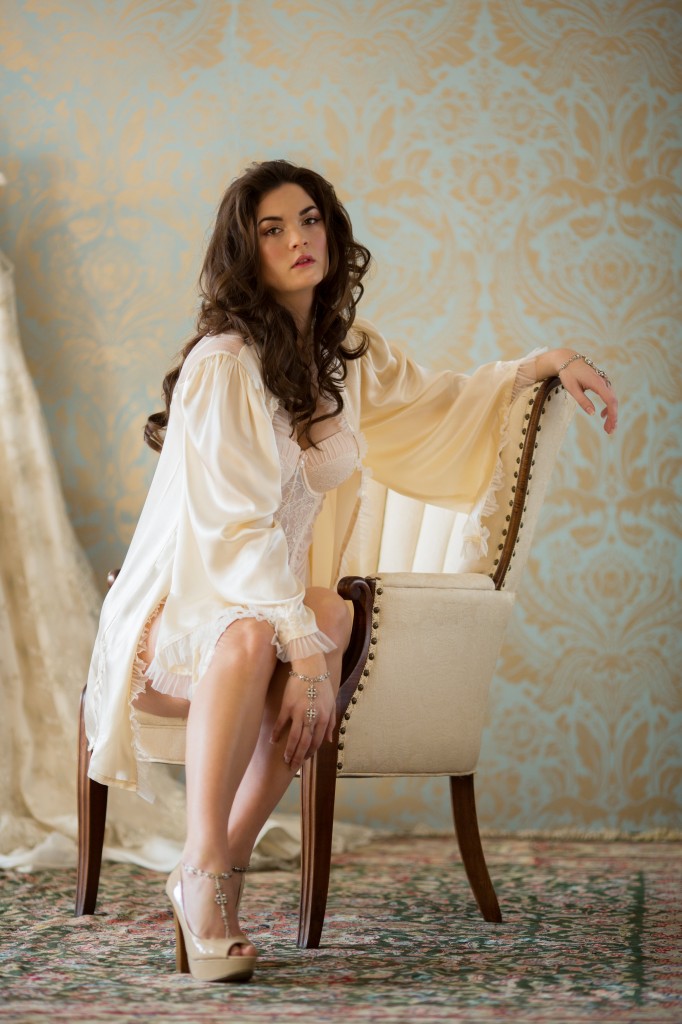 We love these shots with the wedding gown in the back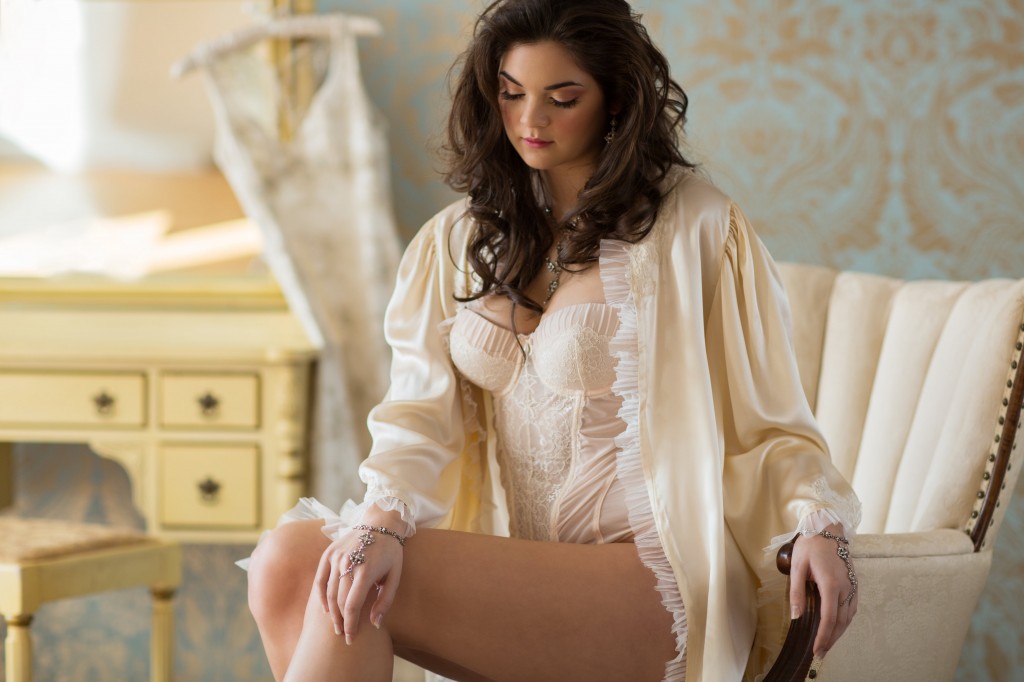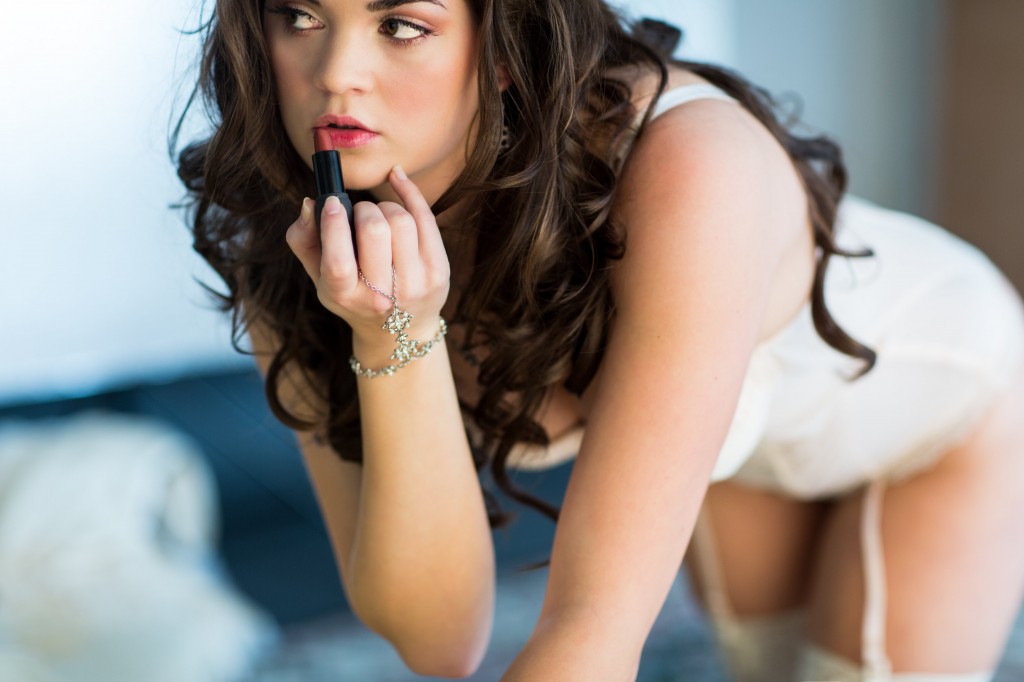 We love this shot with a peak at the whole look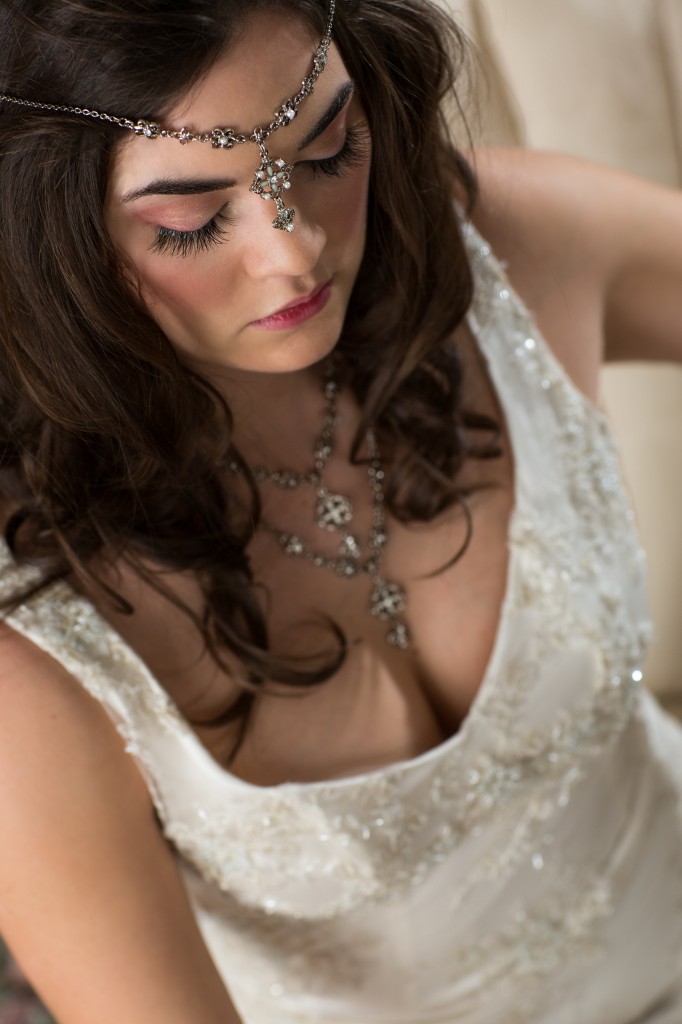 Have fun celebrate your beauty and enjoy being the star!